The ground is sour.
No movie data found
Five years in the making, the documentary about Mary Lambert's film adaptation of Stephen King's novel Pet Sematary is finally here.  Well, almost.  The documentary, titled Unearthed and Untold: The Path to Pet Sematary will see a limited promotional release from April 27th to May 18th, before finally having the official release in October 2016.  
What's so special about this promotional release, you might ask? In addition to seeing the documentary, brought to you by filmmakers John Campopiano and Justin White, before anyone else, you get a DVD/Blu-ray combo with bonus features, a poster, a t-shirt, and even some stickers promoting the production and distribution company Terror Films.  That's a pretty sweet deal, if you ask me.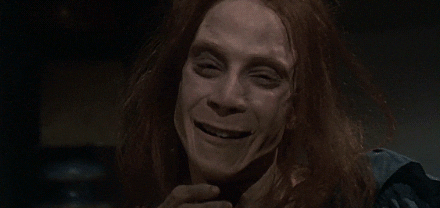 If such a package does not interest you, you should still see Unearthed and Untold when it hits theaters. The documentary featured interviews with the cast and crew of Pet Sematary, interviews with Mary Lambert, and behind-the-scenes footage. From the press release:
Unearthed & Untold: The Path to Pet Sematary is an independent documentary taking an extensive look at the making of Pet Sematary, the origins of the story, the stories of cast and crew, memories of the Maine locals who helped make the film, and the legacy the film has established among horror fans and scholars of Stephen King's work. In addition to featuring many cast and crew members never before interviewed about their involvement in the film, this documentary will also take fans on a tour of the filming locations. With never-before-seen photographs and video footage from behind-the-scenes, original props from the film, media coverage of the 1988 production, and new stories about the Hollywood production being on location in Maine, Unearthed & Untold: The Path to Pet Sematary is an all-encompassing documentary by fans for the fans. 
An official, full-length trailer has been released and let me tell you, it looks absolutely incredible.  Even if documentaries aren't really your scene, you're going to want to, at the very least, watch the trailer for this one.  If you're a fan of Pet Sematary, a fan of Stephen King, and a fan of all things horror, this could be right up your alley.  Check out the trailer below. https://youtu.be/fnP7swXKQXo